DIGITAL TRANSFORMATION DIRECTOR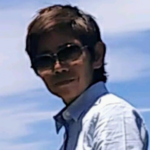 Innovation-focused change driver with proven track record of transforming businesses with award-winning digitalisation strategies. Persuasive and influential engaging with C-suites, decision makers and matrixed organisations, with more than 20 years of achievement fueling next-level transformation in multi-industry environments.
Strong strategic skills combined with technical skills. Believes in "Big Data" and "stakeholder management" are key to unlocking and delivering successful transformation.Good portfolio of e2e digital transformation and is a trusted advisor for senior decision makers of prospective and existing corporate partners.
Flexible approach towards utilising comprehensive and structured methodology for creating roadmaps and winning strategies,  at the same time bringing in boutique consultancy approach and energy. Capable of creating scalable digital solutions for diverse range of verticals.
Signature Deals' transformation in Cross-industry, matrixed, vertical groups,  across sectors. Lead and influence transformational projects, and cultivate a culture of innovation. Comes from a highly-experienced digital background, where envisioning and creating high quality solutions utilising emerging technologies such as AI, Cognitive solutions, IoT, Big Data & Analytics, as well as Cloud, CRM and ERP, comes natural.
DIGITAL ADVISORY DIRECTOR
> Creating distinctive visions, add and strengthen competitive advantages, and drive incremental revenue utilising digital platform (AI, ML, Edge/Cloud, Advanced Analytics, IoT, Automation, Blockchain) and data analytics stack
> Thought leadership to advise clients on IoT, AI and automation strategy and detailed use cases by leveraging established insight and industry leading practices
> Brought new approach in achieving Client success, improved efficiencies with outcome-based digital transformation solutions. 
improve business operating effectiveness.
> Worked closely with business leaders to formulate from customer needs, pain points and objectives, and creating unique tailored solutions for the customer
> Executive engagements at business and tech levels. Apply the large deal pursuit methodology & constant clarity to all stakeholders
> Created a DT Engine as e2e process consisting of generating ides for the development of DT initiatives & Prototyping program
> Reviewing results to approve for production deployment
> Successfully identified hidden patterns, complex business processes and systems. Developed blueprints, connectivity and intuitive digitalisation solutions
> Co-created, accelerated, and delivered a digital transformational journey built on customer knowledge, empathy and value creation
> Planned and managed quality assurance processes of the products & solutions for highest standard 

> Created a new vision "Redefine the market through unique differentiation and seamless experience", and the roadmap
> Managed three Business Divisions, P&L and profitability, provided directions to GM of each business unit
> Knowledge transfer of eCommerce capabilities

BUSINESS STRATEGY DIRECTOR
> Reviewed, analysed and recommended the strategic direction of the company and new innovative ways to generate new business opportunities and alternative revenue-generation channels, partnership and activities
> Handled, closed and maintained partnerships with key accounts, resulted in top revenue deals. Launched major partnerships with the country's leading banks and telco providers
> Established regional policies and standards for digital transformation strategy and collaboration, ensuring the standards are communicated and followed

> Applied best practices in benchmarking digital business performances (competitive position models, simulation and other methods) that increased sales and achieved greater time-management efficiency.
> Transformed portal and digital workplace to consist of extensive range of key incremental revenue products, value-added revenue-generating projects
>  Hired to digitalise operations and to significantly create impact as well as bring the sub operating countries am business units working together as One entity
> Shared information and rejuvenated the regional portal and digital workplace as mainstream channels for collaboration, lead generation and customer conversion
> Improved synergy and digital positioning across the region by acting as the leader and providing directions, insights and guidelines to regional divisions

DIGITAL MANAGER (2001 - 2004)
IT ANALYST (2000 - 2001)
ACCOUNT MANAGER (1995 - 1999)
> Strategy: corporate & business strategy, value optimisation, new business models.
> Powerful combination of innovation, intuition, creativity and insight
> Analytical, exceptional problem solving ability, fine-tuning vision & turnaround.
> IoT, AI, data-driven, digital workplace, cognitive solutions, automation, Agile, BI, cloud, analytics, machine learning, Blockchain
> Digital operations & marketplace: architecture & platforms, B2B, B2C, machine learning, CRM, ERP, eCommerce. 
> Leadership: change, knowledge management, Lean, BPR
> Finance: forecast,  budget, pricing model, P&L
> Digital: products, strategy & intelligence
> Programming: HTML, PHP, .NET, Java, Python, SQL
MSc in MANAGING BUSINESS with IT (2000) / SALFORD UNIVERSITY, UK

BA in BUSINESS ADMINISTRATION (1993) / UI
TRANSFORMATION & INTEGRATION
93%
ARCHITECTURE & PLATFORM
84%
CONSULTING & TURNAROUND
95%